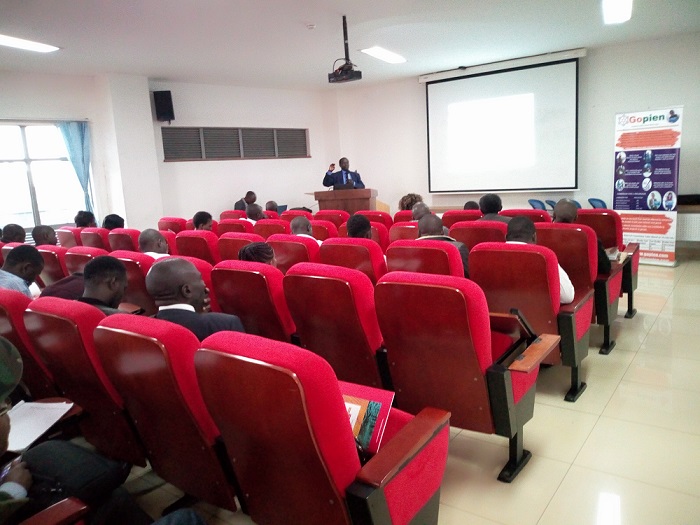 You might have seen information about Gopien and wondered if it was worth it for you or your business to become a member. You don't want to spend money on a membership that won't help you or your business grow.
Joining a Gopien community can be a great decision. Below are some of the Gopien membership benefits, along with ways you can get the most out of your membership.
Why Join Gopien Platform/Benefits
Meet new people and build a network of like minded entrepreneurs and keep them
Build wealth through earning daily and monthly referral cash rewards
Work from the comfort of your home, or as you travel, on your computer, tablet, or smartphone and get paid from Anywhere around the World
Platform provide small unsecured personal loans to members from anywhere (terms and conditons apply)
Platform promotes a digital saving culture for both individuals and groups
Ability to increase product sales or brand awareness while giving back to customers
Share digital information such as (skills and opportunities ) and earn money
When you join, can start earning money within hours and not days
Build a Smart passive income stream for yourself. Once you kick off, then you don't have to do much
Develop long lasting relationships with fellow members that help you to grow personally and professionally
Excellent long-term income on auto-pilot
No experience necessary; we train you FREE
Increase your exposure to like-minded professionals and entrepreneurs
Sharpen your networking skills through group members' meet up events
For young people, you get to Earn good money doing what you enjoy. Surfing the internet, sharing digital information and networking, etc.
After you create an account and start earning passive income, you can pass it on to your children. They can continue to reap the rewards for your work and effort you put in at the beginning
You can withdraw your earnings at any time. Internal transfer among members is now Active and you can transfer any amount from $1 to other members.
Receive free digital information to learn and discover new opportunities (e.g. fully funded scholarships & international events, grants for NGOs & CBOs, internships, volunteer and Job opportunites etc.) around the world
All earnings are in US Dollar currency-meaning that we pay you from wherever you are
You want to be your own boss, no one tells you what to do, it's possible
Advertising through Gopien platform is an opportunity for your company to help reduce youth Unemployment in a Smart way
Ability to Support Go green Movement through Gopien Eco-friendly advertising model

Be part of a motivated, highly recognized and committed community that works together to better themeslves and to contribute to the development of projects in thier societies, with the objectives of anticipating and responding to the pressing global and local challenges of our time.
With friendly, committed team, caring service combined with strength and security for peace of mind, Gopien platform really is a better work from home and business networking alternative!